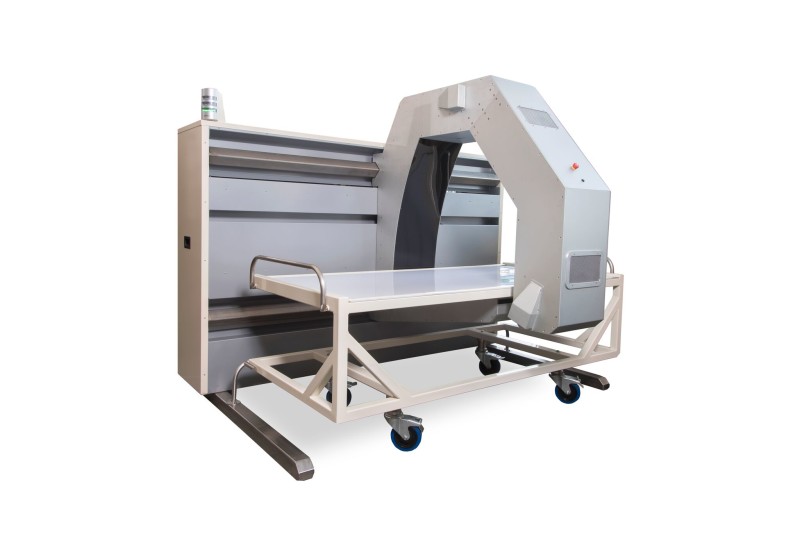 ForensicSCAN™
High resolution, dual-view, whole body images in under a minute.
ForensicSCAN™ is a digital radiography system designed for forensic medical examiners, delivering high resolution, dual-view radiographic images in under a minute. ForensicSCAN™ captures dual-view, whole-body images for subjects up to 2.1m tall and 1.0m wide without the need for subject repositioning or image stitching. These radiographs, from both vertical and lateral projections, are produced in a single scan and displayed simultaneously to ensure maximum efficiency, high throughput capacity and minimising imaging retakes.
X-Vision™ software inside each ForensicSCAN™ system delivers a suite of image analysis tools to reliably inspect selected regions of interest. X-Vision™ features auto-enhancement of images, histogram equalization, continuous pan and zoom, and 3-way look-up enhancement.
ForensicSCAN ™ is inherently network capable with compliance to DICOM 3.0
---
Datasheets