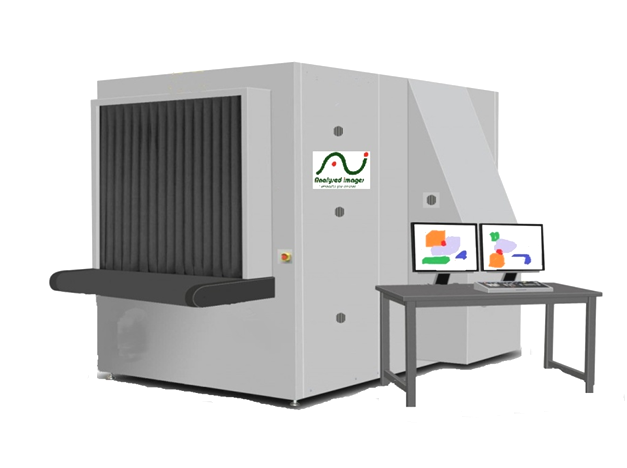 Interceptor™ 100100DV X-ray System
ULTRA-HIGH PERFORMANCE DUAL-VIEW X-RAY SCREENING WITH LARGE 1M X 1M APERTURE
The Interceptor™ range of X-ray systems has been designed by experts in security X-ray industry to deliver superior screening and threat detection with an intuitive human-machine interface to optimise productivity.
Ease of use - INTERCEPTOR'S easy to use control panel with touch-pad interface enables operators to control the system using instinctive finger movements and eliminates the complexity of typical keypads with numerous keys. An instinctive touch-pad control and the intuitive graphic interface provided by X-Vision™ enables 'heads-up' screening so that operators can focus on identifying and resolving threats.
Rapid and consistent threat detection - Additional feature sets such as the intuitive 'touch-screen' interface with multi-language support, user-programmable displays and on-board training modules provide additional tools to optimise productivity and threat detection.
The Interceptor™ 100100DV is fully compliant with UK DfT and EU Air Cargo Regulations and incorporates current and emerging technologies to maximise operational efficiencies, ease of use and to optimise cost of ownership. Plus it can integrate with your network infrastructure and meet all applicable standards and regulations with respect to conveyor X-ray systems.
---
Datasheets