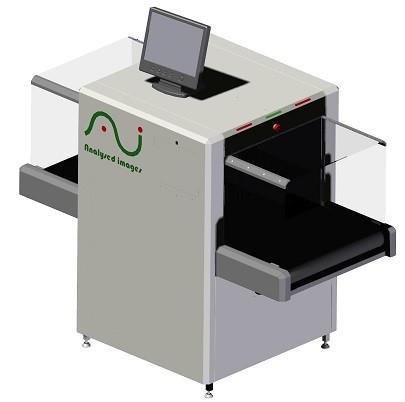 Interceptor™ 6545 X-ray System
Ultra-high performance Linescan X-ray Screening
The INTERCEPTOR™ range of X-ray systems has been skilfully designed by experts in the X-ray security industry to deliver superior X-ray screening and threat detection with an intuitive human-machine interface that enhances operator productivity.
Superior design with very compact footprint for machine with a 65cm x 45cm tunnel - unit is only 1,647mm overall length
Ease of use - INTERCEPTOR's easy to use control panel with touchpad interface enables operators to control the system using instinctive finger movements and eliminates the complexity of typical keypads with numerous keys. An instinctive touchpad control and the intuitive graphic interface provided by X-Vision™ enables 'heads-up' screening so that operators can focus on identifying and resolving exceptions and threats.
Rapid and consistent threat detection - Additional feature sets such as the intuitive 'touch-screen' interface with multi-language support, user-programmable displays and on-board training modules provide additional tools to optimise operator screening and threat detection performance.
The Interceptor™ 6545 has the most compact footprint of any machine of this 65cm x 45cm tunnel size and incorporates current and emerging technologies to maximise operational efficiencies, ease of use and to optimise cost of ownership. Plus it can integrate with your network infrastructure and meet all applicable standards and regulations with respect to open cabinet (conveyor) X-ray systems.
---
Datasheets